1. Wash Hands
2. File Nail bed to prep base
3. Shape Nails & Clean Cuticles
4. Apply base Coat*
5. Apply 2 coats of Gel Lacquer**
6. Apply Top Coat* x2 if desired *
7. Take a Nalifie and Tag us @LPNO9


​


#Buyahbottle Use Coupon Code Bookworm for a luxurious Gel discount !
Powered by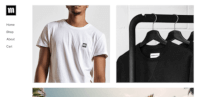 Create your own unique website with customizable templates.